Hélder Magalhães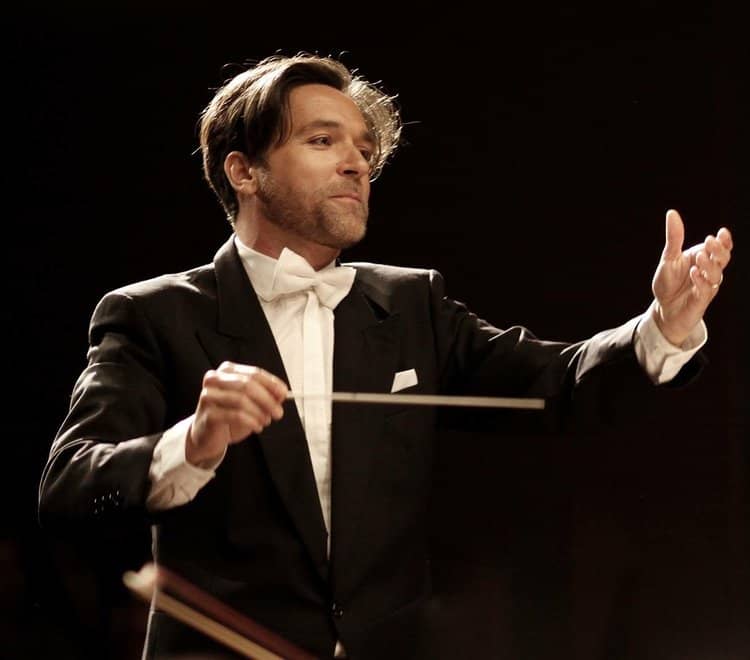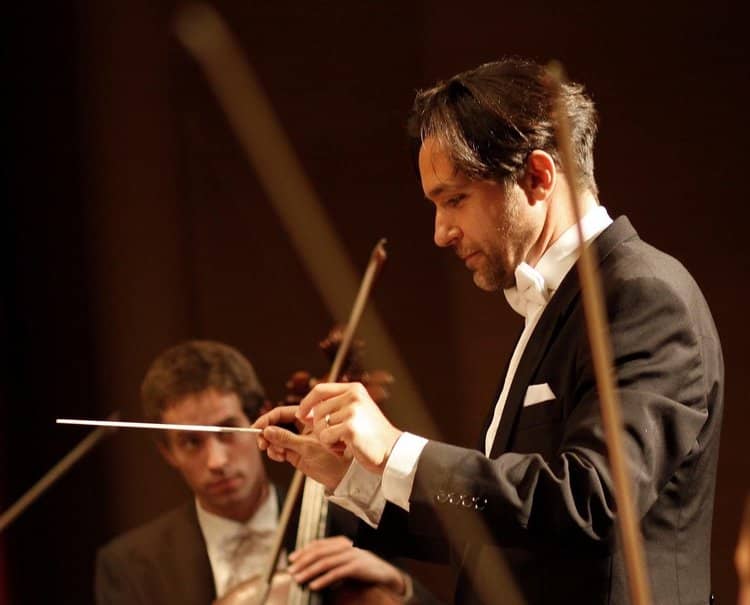 Chief Conductor of Orquestra Portuguesa de Guitarras e Bandolins
Academic Education
He began his academic training at the Conservatório de Música do Porto, where he studied Percussion and Trumpet. He continued his studies at the Professional School of Music in Porto, having completed the Complementary Course of Wind Instrument – ​​Trumpet, in the class of Professor Rui Brito. He completed his degree at the Porto Superior School of Music and Performing Arts (ESMAE), at the Polytechnic Institute of Porto, where he graduated in the class of Professor Kevin Wauldron. He carried out, in the area of ​​teaching, two professionalizations, in service, at the Escola Superior de Educação de Viana do Castelo and Universidade Aberta (Artistic Teaching – Trumpet and Ensemble Classes).
He took several courses in direction and improvement courses (Master-Classes) of the instrument – ​​Trumpet with distinguished conductors and teachers, from the national and foreign scene.
Artistic Path
He was part of the Orquestra Portuguesa das Escolas de Música, the Orquestra Nacional de Sopros dos Templários and the Orquestra Clássica Bracara Augusta. He was a guest musician in several national orchestras, namely, Orquestra Nacional do Porto, Orquestra Clássica do Centro, Câmara de Pedroso, among others.
He was artistic director and conductor of the Grupo Coral de Esmoriz, of the Tuna Musical of S. Paio de Oleiros, conductor of Banda Musical Leverense, Vila Nova de Gaia (2000 – 2007), Banda Musical of S. Martinho da Gandra, Ponte de Lima ( 2007 – 2018), Marching Band of Foz do Douro – Filarmónica do Porto, Porto (2019 – 2022) and Orfeão de Rio Tinto, Gondomar (1996 – 2022)
He is a founding member of Grupo de Metals Gaudette, a formation that he has been part of since its foundation and he was a trumpeter of Big Band Corleone. He was trumpeter and section leader at the Sinfonietta Orchestra, in Porto. He conducted this same orchestra, in several concerts, as a guest conductor, as well as the Portuguese Guitar and Mandolin Orchestra and the Douru's Orquestra.
Teaching Path
He was a professor invited to guide the trumpet section, in stages of the National Youth Orchestra (ONJ).
Guided the trumpets and brass section of the GESTOS – estágio de orquestra sinfónica, over the four editions.
He was the conductor invited to direct the second stage of the Orquestra Jovem Portuguesa de Plectro, which took place in the city of Lamego, in 2023 (OJPlectro).
As an instrument teacher - trumpet, he taught in several schools of artistic education.
At the moment
Teaches the instrument discipline - Trumpet and Ensemble Class, at Escola de Música Óscar da Silva – Matosinhos and in Artâmega – Conservatório de Artes do Marco de Canaveses, where he also works as pedagogical director and coordinator of the Wind and Percussion areas.
He assumed the position of principal conductor of the Portuguese Guitar and Mandolin Orchestra in 2018, with whom he has performed numerous concerts, not only in Portugal but throughout Europe, having the privilege of directing some of the best national and international soloists.
He is artistic director and conductor of Orfeão Portuscale from Banco BPI and Orfeão de Ermesinde from the Academic and Cultural Association of Ermesinde
Since October 2022, he has been conductor of the Banda Musical São Vicente de Alfena, Valongo.